LATINKA PEROVIĆ. vrati se nazad. Are you a feminist? No. What do you consider the most feminine about you? My tone. What do you first think of when you. English: Latinka Perović. Date, 29 November , Source, http://www. ?photoId=&eventId= Dr Latinka Perović. Belgrade, Dr Latinka Perović * Belgrade, The St. Vitus Day Constitution of June 29, , Yugoslavia's First Constitution.
| | |
| --- | --- |
| Author: | Toshicage Moogurg |
| Country: | Cuba |
| Language: | English (Spanish) |
| Genre: | Photos |
| Published (Last): | 16 May 2018 |
| Pages: | 90 |
| PDF File Size: | 9.59 Mb |
| ePub File Size: | 14.1 Mb |
| ISBN: | 503-6-55909-888-5 |
| Downloads: | 21173 |
| Price: | Free* [*Free Regsitration Required] |
| Uploader: | Dozahn |
Articles on the Kosovo Conflict. Along with her fellow Serbian liberal communists, the historian Latinka Perovic was purged by Tito inpartly as a balancing of accounts after Tito had purged nationalist Croats, and partly for her insistence on a liberalization of the Yugoslav party-state structure. In her writings and interviews, her central thesis of the role of the lack of modernization peroovic Serbian and Yugoslav history comes through clearly.
According to Perovic, at a critical stage in the late 19th century, Serbian politics, including Serbian socialism, turned perovix instead of following the path of modernization that would have led to economic development, internationalization, and ultimately better legal and economic foundations for Serbian and later Yugoslav society.
Instead, the majority of Serb politicians, like their peasant constituents, regarded with keen suspicion latinks elements of modernity that seemed to upset the patriarchal and agrarian routine of their lives. Only a few Serb politicians dissented from that view.
Museum of Yugoslavia
Perovic cites Svetozar Markovic, in a passage that is worth reprinting here. The future Serbian state should not and need not found itself on the basis of nationality [narodnost]. A state founded on the basis of nationality necessitates borders drawn around nationality.
And the Serb nation has neither geographical nor ethnographic borders. The Serb nation is in the middle of this mosaic.
Latinka Perovic book review
If the future Serbian state were to be established on the basis of nationality, it would, inevitably, have to make the Serb nation into a conquering nation. Thereby it would alienate us from neighboring brotherly nations.
As such, the Serbian state would have to transform itself into a military state. It should never be forgotten that progress goes, and freedom stands [as] the general human need of every nation. Thus, only those nations that base themselves on more progressive principles can count on a long existence, correct development, and advancement.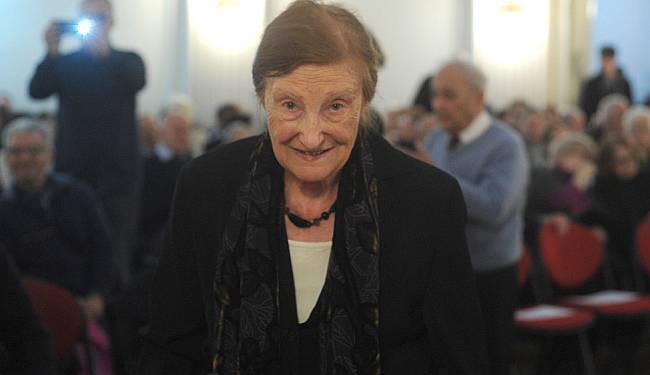 The more the new Serbian state bases itself on more progressive principles, the more secure its survival will be, and the brighter its future. That argument for a coming to terms with modernity, with globalization, and other progressive principles, runs throughout the book. Whereas the vast majority of Serb intellectuals worship the warrior-nationalists, Perovic invites us to appreciate the lives – often lived in vain – of Serb patriots who struggled against the destructive aspects of mass psychologies like nationalism, communism, and fascism.
Jovanovic mourned the fact that Serbian socialism and democracy in the late 19th and peroviv 20th centuries had veered toward nationalist socialism narodnjacki socijalizaminstead of toward the modern Western European notions of socialism and democracy.
Perovic, like Jaksic, criticizes the evolution of socialist Yugoslavia, but with the benefit of insider knowledge. With the benefit of her perovi political experience, a powerful knowledge of history, and a curious mind reaching across fields, she has looked with constant peovic at the developments in the former Yugoslavia since Her thesis has remained constant. The only realistic national program is an economically modern and prosperous Serbia – politically democratic, open toward South Slav nations, with strong guarantees for the rights of those parts of the Serbian nation who live in their [other] states.
Watching Yugoslavia disintegrate, Latinka Perovic once said, was like being a pathologist who is suffering from a fatal carcinoma. At first, they were unwilling to confront the diagnosis. Today, many remain reluctant to read the obituary. Readers should not think that this author stands completely alone in Serbia.
There are other voices, in universities, print and electronic media, student movements, and nongovernmental organizations, who have also consistently criticized the official politics of Serbia since the late s.
Far from being faded snapshots of events now forgotten, those collections of articles retain both relevance and immediacy. Perovic remains critical of the Serbian and Yugoslav governments.
However, in a controversial move, Perovic recently attended a constitutive meeting for a government truth commission that is the brainchild of President Kostunica. The author is a Serb, but a Serb who regards it as her duty to be critical at home before venturing to criticize those abroad.
Serbia needs a politician who would step forth and publicly claim responsibility for the destruction wrought in the former Yugoslavia in order to advance the cause of reconciliation with the neighboring states and to prevent the recurrence of this kind of tragedy.
For Perovic, war offers only tragedy, destruction, and, ultimately, self-destruction. We want your feedback.
Similar authors to follow
Interview with Latinka Perovic. A leading Serb intellectual speaks out about reconciliation and seeking a common ground. The media in Yugoslavia recently reported that you had attended a meeting intended to organize a truth commission on the wars in the former Yugoslavia. Given that the meeting was called by [Yugoslav] President [Vojislav] Kostunica and that it included many of the nationalist Serb intellectuals whom you in your writings identify as bearing responsibility for the outbreak that caused the collapse of the former Yugoslavia, your attendance was quite controversial and even incomprehensible to some.
Why did you decide to participate? First of all, I want to say that I received an invitation from President Kostunica for a constitutive meeting of a group that would study the consequences of the conflict in the former Yugoslavia. I respect that type of invitation, and I decided to accept it.
I see this as the first attempt to come to terms with the recent past outside of the nongovernmental, alternative scene in Serbia.
I did not know in advance who would attend the meeting, and I did not think that it was important. We need to be prepared to discuss issues with people perovoc see things differently than we do. That touches on one of peroic fundamental problems in the country. If you look at the political life of the country since the creation of political parties – that is to say, for the last years – it has always been a kind of civil war.
Political opponents here have always been treated as enemies who need to be eliminated. That can be seen throughout Serbian political history. The Radical Party in the 19th century had a manifold populist mission. It wanted to preserve and foster the Serbian national soul by creating a national state with a national party. The Latika deviated from a social program of pegovic, making it instead into a national program which they carried through the Balkan Wars, World War I, and to the creation of the Yugoslav state.
They continued to conduct themselves accordingly in the Kingdom of Yugoslavia. The Communist Party of Yugoslavia also had an ideological mission.
They, too, treated their political opponents as enemies. I have always been fascinated by the fact that, in our history, one party rules hegemonically for a long time but then disappears almost completely after the death of its leader. This happened with Nikola Pasic, who helped to found the Radical Party. His death in led to the disintegration of the Radical Party.
Similarly, the death of Tito in pfrovic experienced as the death of the Communist Party. But, in this case, it underwent a quasi-reincarnation through Slobodan Milosevic. The move to a multiparty system was forced by external factors, and it did not create a genuine democracy. We need to acknowledge that the fall of Milosevic has resulted from the economic and social exhaustion of society, and not from disavowal of this idea.
The new president is a man of letters. He leads a small party in a large coalition. That national program, let us be clear, resulted in genocide, mountains of victims, and mass displacements of people.
Yet the new president thinks that the problem latinkaa that the main executors of the program were communists. Thus, he thinks that the same nationalist program would meet with more success if it were cleansed of communists. Nevertheless, a man changes when he layinka from being in the opposition to being in government.
He takes on responsibility, and he has to learn to compromise. At that consultative meeting, there were people of all stripes and persuasions. I think that it would be good if such a heterogeneous lwtinka were eventually able to come perovkc some perovid evaluation of the war.
We will try to do that. At any rate, a confrontation with the past psrovic necessary. We need to examine the chauvinistic contamination of society, the role of media, and the role of intellectuals.
Serbia right now finds itself at the very beginning of such a confrontation, and we should have no illusions. It will be very frustrating, but we must do it to overcome the losses of the past and the complete lack of confidence that our neighbors have in us.
We need to avail ourselves of every opportunity to come to terms with the past, even if it would of course be easier to do so only with like-minded individuals. I think that it is good politics, if you will, for us to participate in a heterogeneous commission. We were all contemporaries of this conflict, and because of that, I personally feel a sense of responsibility.
I would like to tell you that in my meeting with President Kostunica, I told him three things. It is a reality of international law, and we have to cooperate with it. It is a question of credibility for our state. Earlier, we flaunted agreements that latijka had signed, and that was a sign of our immaturity. Today, if we do not respect the agreements that we have signed, we will be ostracized.
And our internal reality also dictates a need for cooperation with the ICTY. Our laitnka have done nothing to prosecute provic crimes. Second, I told Kostunica latink the ICTY would contribute to a much-needed individualization of guilt by removing the label of collective guilt from the entire Serb nation.
That is what the Nuremberg trials helped to do for Germany by identifying guilty persons and institutions.
Thus, it is not only an international obligation that we are fulfilling. It is above all an internal necessity to recover a sense of moral and ethical responsibility. It is the only way that we can separate Serbia collectively from latinma crimes.
Finally, in my meeting with Kostunica I argued that resistance had always existed in Serbia against the chauvinist terror perocic the war. The regime choose war instead of reform at the beginning of the s, and the population confirmed this choice several times in elections.
The nongovernmental sector was anathematized and suffered repression. They [members of the nongovernmental organizations] were called traitors and enemies. Yet those organizations kept resistance alive within Serbia, and often documented the worst abuses and crimes of the Milosevic regime.
Therefore, they represent key actors in recovering the moral health of the country. In my opinion, the lattinka must start treating these organizations as partners and not as enemies.